A continuous edge means that the slab can transfer the load to the adjacent slab through that edge. Consider the above L shape building with three slabs cast monolithically (this is important because, even if you have a slab adjacent to the first slab, the edge would not be continuous if they are not physically connected. The edges should be connected in such a manner that moment could be transferred between them).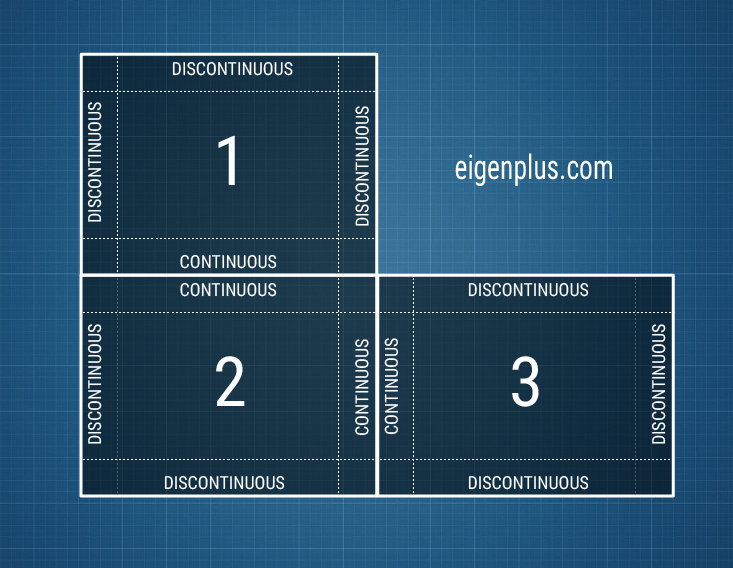 The edge common to slab 1 and 2 is a continuous edge, similarly the edge common to slab 2 and 3 is continuous. Rest are discontinuous edges.
Again, keep in mind that you have to detail (i.e. provide reinforcement) and cast (construct) the slab in such a manner that you make the edge common to the two slabs continuous.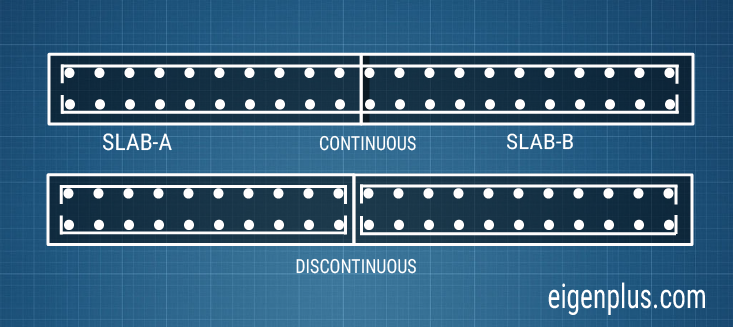 In the above figure even though Slab-A and Slab -B have common edge that edge is only continuous in first case where the reinforcement is also continuous.
Slab design
RCC Slab Design is a free app for designing one way and two way reinforced concrete slab systems as per Indian Standards.
RCC Design and detailing could be performed for ten different boundary conditions specified in IS456:2000
Option to save the design projects in local storage.
Detailed calculation steps presented for verification and validation.